La revue digitale INfluencia. La revue de la communication et des tendances.
Cartographier les modes de vies pour les contextualiser… C'est le challenge que nous avons relevé avec ma complice Adeline Attia - Urban Trends - en développant un nouvel outil fusionnant nos deux passions: la sémiotique et le "visual thinking" (la pensée visuelle, cela sonne moins bien :-/).
Découvrez notre approche en pratique dans l'article publié dans le dernier numéro d'Influencia.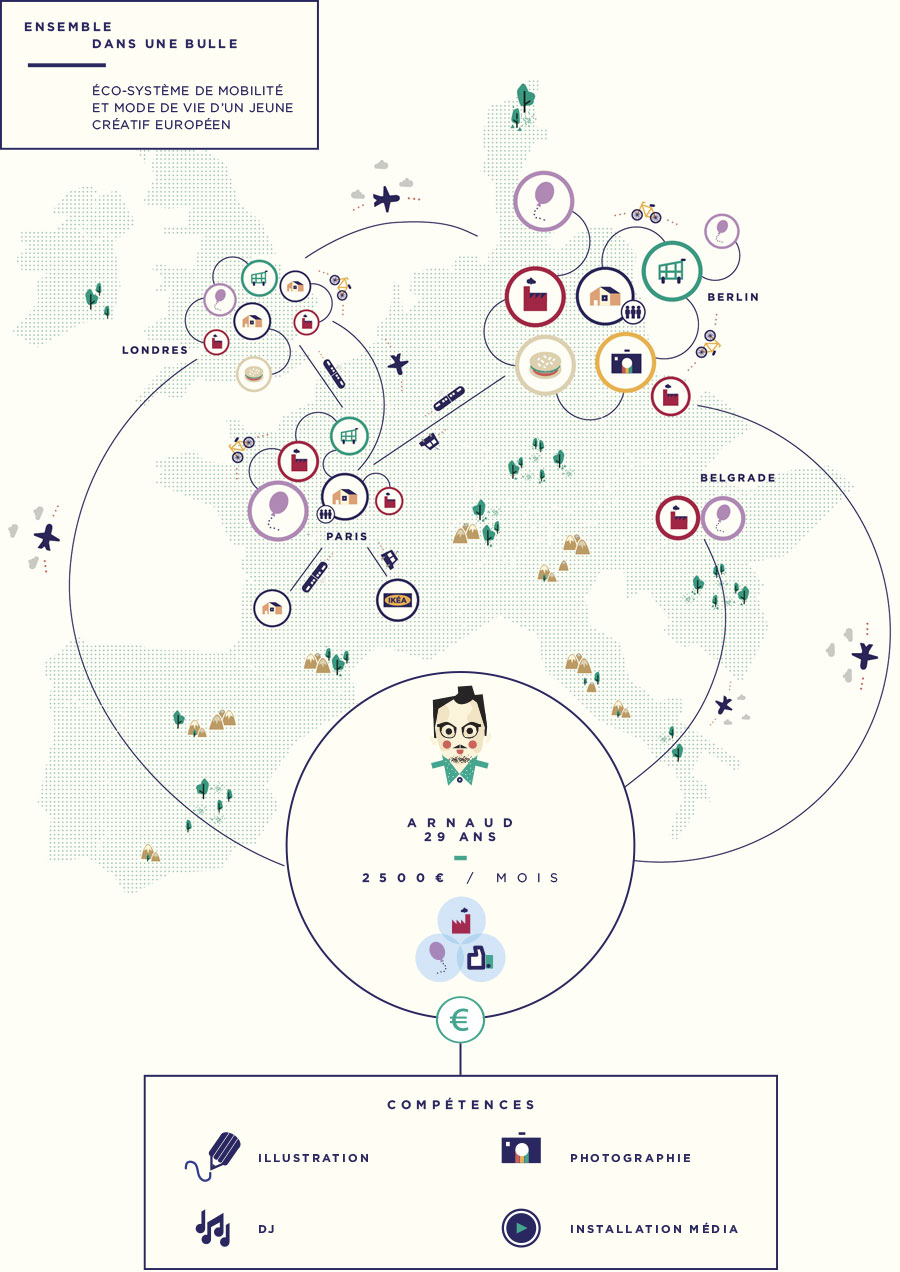 Thanks to Natasha for this portrait!
Check more on her website: http://kfehin.blogspot.de/2013/10/virginie-in-october.html
What makes a good infographic?
Fantastic keynote by Tricia Wang at Epic conference in London, already 2 weeks ago…
 

"Everybody Is A Genius. But If You Judge A Fish By Its Ability To Climb A Tree, It Will Spend Its Whole Life Thinking It's Stupid." 
                                                                                     - Albert Einstein 
Co-designing the design brief
It is time to accept that the open ideal is failing, and that there are other paths to explore.
Synthèse et résultat de ma participation au très inspirant Urbantrends 3… Merci Adeline!
I had a great time this morning at The PreWorkTalk organized by IxDS Berlin.
The visionary introduction on "transformative services" by Nancy Birkhölzer was then perfectly illustrated by 4 food projects… That's what I call sense making! 
Thanks to IxDS for this enlightening morning.